Latest News On Beef Street!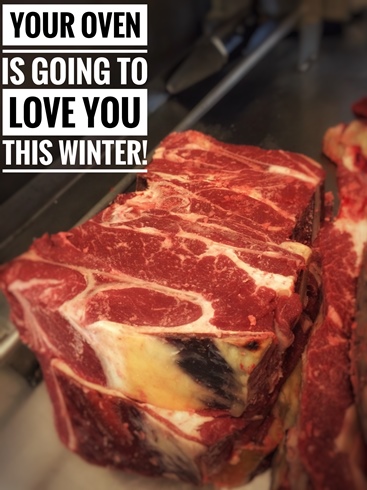 As of May 18 we are sold out for the June harvest. We are sold out for the December 4th harvest, BUT, there is the possibility another steer will be ready by then. If you would like to be on the waiting list for a side for the December 4th harvest, please contact us. We should know more by end of summer.


We can still supply ground beef, roasts and steaks by the package, but supplies are dwindling. Email or call us to place your order.


Price Check: Find yourself wondering why our prices are significantly lower than other grassfed beef producers in the eastern part of Kansas? You can thank the Galloway breed for that. Their non-selective, environmentally friendly grazing habits reduce our costs, and we pass the savings on to you. We want our beef to remain accessible to a broad range of our Kansas and Missouri neighbors! The hard working Galloway breed is genetically programmed for efficiency and exquisite beef, and allows us to produce beef that is economically and environmentally sustainable. Come join us...you'll be glad you did!

Olpe Meat Locker is bustling! Rex Turner returned as owner in September 2016, and producers are coming from all over to have him process their beeves and hogs for their own customers. They are busy busy! You're going to love your beef even more!

Kansas City customers take note! We now offer periodic deliveries to the Johnson County area (pick up in the vicinity of Oak Park Mall). Be sure and get on our email mailing list, and we will notify about pending visits to your fair city. Great opportunity to snag a nice selection of cuts. Sorry, but we are unable to deliver sides.
Ordering Information
Beef is sold primarily by the side, catering to those who want to guarantee themselves a supply of Gourmet Dry Aged Grassfed Galloway beef year round. And while our emphasis is not on retail sales, we do like to have an assortment on hand for new customers to sample, but sometimes we are just sold out. We regret any inconvenience!
Please call, write or e-mail for ordering information and expected processing dates for our Gourmet Grassfed Galloway Beef.
Buying Packaged Cuts of
Renaissance Farms Beef
Look over the Price Information on this page to see the types of cuts available for you to order. Call or email us to place an order and schedule a local delivery
Individual Cuts
We do make individual cuts available for those wanting to sample our beef before committing to a side...a very reasonable desire! The price list on this page reflects our retail pricing for samples. Your cost, when purchasing by the side, will be much less.
Renaissance Farms beef is processed by Olpe Locker, a state inspected facility located just 10 miles South of Emporia, KS. Cuts are meticulously wrapped in white butcher paper lined with plastic wrap. We are registered with the State of Kansas Division of Meat and Poultry Inspections. Please note: Our retail beef is currently sold in Kansas only!! And yes, we are extremely sorry for those out of state to whom we cannot ship. But if you're ever passing through, give us a call!
Buying Grassfed Galloway Beef
by the Side
Frequently we are asked via email about the pricing structure of our beef when purchased by the side.
Here's an example:
Let's assume a side with a hanging weight of 300 pounds. At the hanging weight price of $3.75 per pound, the above side will be $1125.00. This is the amount payable directly to Renaissance Farms Ltd.
Olpe Locker is currently charging 80 cents per pound hanging weight, which includes slaughter and most 'extras', such as stew meat, kebobs, tenderizing, etc. In our example, this comes to $240.00. Adding up the charges for the side of beef and the processing fees, this side of beef comes up to $1365.00.
The 300 pound side of beef will yield somewhere around 200 pounds of packaged beef, depending on the animal and also on how you have it cut. Dividing 200 pounds into the total dollar amount of $1365.00 yields a per-packaged pound price of $6.82. We are also required to collect sales tax on sides because we are selling to the end consumer. Lyon county sales tax is currently 7.5%.
Since the hanging weight for sides varies with each animal, the total dollar amount you spend little more or a little less than these figures, and we'll be happy to try and accomodate your size requests.
Where do I pick up my side of beef?
Sides of Renaissance Farms beef may be picked up from Olpe Locker anytime during their regular business hours: 8 to 5 Mon – Friday. Call them regarding Saturday hours. Olpe Locker phone: (620) 475-3375. You will pay the processing charges directly to Olpe Locker when you take delivery of your beef.
Dry Aging
Yet another benefit of buying beef direct from producers! Small local processing plants still afford you the opportunity to let your beef age naturally in a finely monitored climate controlled cooler. As the sides hang, the physical force of gravity gently relaxes the muscle fibers while the cold temperatures permit just the right environment for biochemical processes to further enhance tenderness and flavor.
According to Ask the Meatman www.askthemeatman.com, dry-aged steaks are offered today in the U.S. only in the finest of upscale restaurants, owing to the tremendous amount of time, facilities and special care needed to properly dry age beef. When you buy beef from us you will be getting: 1) Grassfed Beef. 2). Galloway Beef — recognized for centuries for its exquisite flavor and texture, and 3) Dry aging of your Grassfed Galloway Beef!
Phone: (620) 343-6757 or contact us by email